Covenant Christian School – Knoxville Campus is located at 270 Hickman St. Lenoir City, TN. The Knoxville location is our third campus and our newest location. The school was quietly opened during the 2021-2022 school year and will have the official opening in September for the 2022-2023 school year. Student classes will begin September 6 with a Parent Orientation scheduled sometime the week before. CCS Traditional School runs from 9:30am to 1:30pm Tuesday through Thursday with morning and afternoon programs available. Mondays and Fridays are reserved for Co-Op days and special event days. CCS Knoxville is unique in its approach to education by offering Learning Style Pathways where the family can choose which learning environment is best for their student.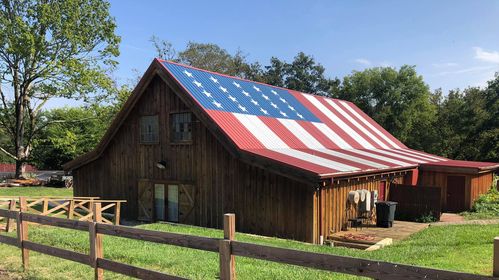 CCS understands that for many Christian families, one size does not fit all. That is why we have decided to offer two options for your family's educational journey: CCS Traditional and CCS Homeschool. Both of these options will provide the student with all the same academic rigors, learning and character expectations, and opportunities. Both will also have required in-school days where the student is required to attend in-person learning and both will have homeschool days where students will be required to do their work at home. However, the pathway your family chooses determines where the majority of your student's study time will take place. We feel this is an excellent opportunity for families to decide on follow the educational path that best suits their lifestyle and desires.
This pathway is the one most families are familiar with. Students will be dropped off at the school in the mornings, do most of their daily school work under the supervision of the school monitors and supervisors, and will be picked up in the afternoon. Mondays will be homeschool days where students will be required to do their daily work at home. We work closely with the homeschool co-op called Raising Arrows that meets at our school on Mondays and we encourage our students to participate in that co-op if at all possible. Parental participation or adult stand-in such as a grandparent, adult sibling or other responsible party is required to join that co-op. Fridays will be for special event days in which the student will attend school to participate in a field trip, see a guest speaker, fellowship with their classmates, or enjoy any other special event. When there is no scheduled event, students will be required to complete their daily work at home.
For parents who like more flexibility in their schedule and prefer a more hands on approach to their child's education but would still like the benefits a traditional school can offer, the CCS Homeschool pathway may be a good option for your family. In this option, students will be required to work in all the same core curriculums but will do the majority of their schooling at home and will be required to attend in person sessions very rarely. Covenant Christian School will do all the diagnostic testing and will prescribe the curriculum matching each student's academic level. All curriculums and materials will be provided by CCS and students will be required to set daily goals and maintain their academic balance at home. Parents and student will submit in person all their completed PACEs and test to CCS and will briefly meet with the supervisor or principal to discuss progress and collect any new materials needed. CCS will maintain all student academic records. Students will be invited to participate in chapel days, school athletics, field trips, guest speaker events or any other school wide special event days. CCS homeschoolers will also be encouraged to attend Raising Arrows Co-Op on Mondays.
To register for the 2023-2024 Covenant Christian School year click here